Requested

Item

https://zonegfx.com/forums/top ...
N

Donate And

Become A VIP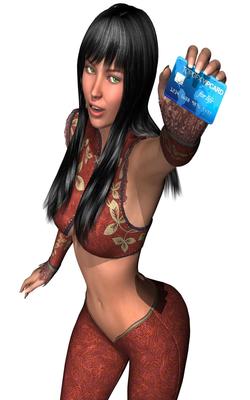 Contact

Us

Administrators:
admin - Site/Tech Issues/ Member Issues/ VIP Issues
Mac - Site/Tech Issues
WuTeVa - Member Issues


Moderators:
BigBrother - Forum, Posting or Comment Problem
vrxitachi - Forum, Posting or Comment Problem
Don_k - Forum, Posting or Comment Problem
DropsOfJupiter - Forum, Posting or Comment Problem

Chat

Box

Send Me PM for any Kind Of Help
¹

New

Categories
¹

Old

Categories
O

Top Rated

Articles
Server Time
Sunday 25th of September 2022 06:46:11 PM
Topgfx Free 3D Models

»

3D Max

» 3D models Collection for Daz3D & Poser vol.2
3D models Collection for Daz3D & Poser vol.2
3D models Collection for Daz3D & Poser vol.2 | 2.83 GB



Although DAZ 3D models are well known for their quality and affordable pricing, what really sets DAZ 3D models apart from other 3D catalogs is the level of customization and inter-compatibility. For example, where else on the internet can you find a single website that allows you to purchase 3D human figures and 3D accessories AND know that they were ALL built to work with each other seamlessly

About DAZ 3D
DAZ Productions originated as the Poser-production division of Zygote Media Group, Inc., in Provo, Utah where the content included within Poser 3 and 4 was born. After creating the default content for MetaCreations, Daz developed the "Millennium Woman" Victoria and the "Millennium Man" Michael figures. With a tremendous positive response from the Poser user base, DAZ gained a strong reputation as the premier source for Poser oriented digital content. In December of 2000, DAZ branched off from Zygote, and became a freestanding corporation. In January 2001, DAZ Productions opened its first e-commerce website with 159 products. DAZ has built a business by creating 3D digital content at affordable price points offered to the public via an online store. DAZ also works closely with third party artists and offers an online publishing program through which these artists can make their own creations available to the DAZ customer base.

About Renderosity
The Renderosity community is made up of members who have a passion for helping others learn, share and grow in digital art. The participation and interaction among members has slowly built a family and a place known as a "home". The Renderosity membership is a very interactive community with forums, chats, free content and a marketplace for digital products and 3D models.

In 3D models Collection for Daz3D and Poser vol.2 it is included:

- Fantasy Separates & Texture for Fantasy Separates (vol.1-vol.3)
The Fantasy Separates series is a line of clothing designed to work with as many of the other pieces as possible. This is to give you creative freedom and a new level of versatility. Each piece in every volume has it's own legend so as the collection grows you can easily see which morphs and items work with other pieces.
- Spring Princess Hair
Spring is coming back to the world! The first flowers are blooming and the sunrays are getting warmer, melting away the last signs of snow. It??™s time to give a touch of romantic spring spirit to your runtime ??" with Spring Princess Hair, the perfect choice for all of your dryads, nymphs, elves and springtime images.
- Soccer Poses Pack
30 Soccer poses for Michael 4 and bonus prop Soccer Ball!
- Drake Huntress
The Drake Huntress outfit will be the ideal accessory for your Victoria when she does adventuring in the deep jungles.
It consists of eight different parts which can be combined for a unique look. Two texture sets are included along with morphs to support Morphs++, Elite, Stephanie Petite Elite and Aiko 4.
- Bestial for Drake Huntress
As the night falls over the world she hunts. Dress your hunter in these wild and dangerous new textures for Drake Huntress by Arki.
- Dynamic Love The 60s
It was the dawning of the Age Of Aquarius, and the only rule of the day was Peace and Love. The Beatles where hanging with the Indian Guru Maharishi Mahesh Yogi. While the Nehru jacket and bell bottom pants where all the rage.
- Casual Actions Poses for M4
Explore thousands of options with this collection of casual action poses for M4. In addition to the thirty one-click full body poses you will find hundreds of organized partial poses, each one separated into folders for Eyes, Feet, Arms, Upper Body, Lower Body, and Hands.
Each pose is clearly labeled for quick and browsing, so whether you are looking for an easy one-click solution or need something unique, these poses may be just what you need! Included are many poses for everyday actions, such as bending down to pick up an object, having a conversation, casual walking, leaning, climbing stairs and more!
- Neitherhenge
Mystical. Malevolent. Arcane. That is the ancient stones on that unholy ground. For eons the arches have stood there, crumbling slowing from the wear of time. Few are bold enough to go near the premordial site. It is said on certain nights of the year, when the days are shortest or longest, the runes carved into the stones takes on an eerie glow. Some say that is when beings from other realities step though the arches, like portals, and that those brazen enough might dare step though to other realms. Or maybe it is all just superstition and legend, but can you be sure?
Neitherhenge comes to you with six unique arch props in various states of ruin, as well as a ground terrain prop to arrange them on. Low poly rock props surround the outer ring of the terrain, and each arch prop loads with a separate rock cluster prop that can be independently controlled. The rock and ground props feature tiling UV's, so that the texture resolution remains high while using smaller texture files for computer memory conservation. The Arches themselves use high res textures for great looking results in up close shots, and MATs to apply glow to the runes. Neitherhenge is toped off with a prearranged multi prop of the entire site, yet you are still able to arrange as you see fit for your renders.
- East Park High Hallways
East Park High Hallways is a texture set that transforms the Parkside High Hallways 3D building set into a brand new high school - all shiny and ready for the students.
- Mobility Aids
Sometimes, we all need a little help getting around. Whether from a long-term debilitating condition, unfortunate broken bone, or just plain old age, these handy medical devices will let your Poser figures deal with limited mobility!
- Sugar Doll V4 Character
A beautiful face with a whole bunch of cool face texture options!
- BullRide
All of this product's content was created by pinin
- An Umbrello
An Umbrello is a beautiful Gothic style building dating around the 1700's. These were used for a resting place when taking a walk in the woods or a garden.
- Dystopian MedBay
Adventures can very easily turn into misadventures... and when you are up against the great unknown there is very little you can do to prepare for it.
From the usual breaks and burns, to cuts and cracks, to even the most insiduous of alien infestations, the Medical Bay is the state-of-the-art environment that helps you deal with all the mishaps. Scanners, probes, and all the latest and greatest medical gizmos are all built in to this piece of equipment.
Abort disasters and save lives with the MedBay.
- Lovely Utopian Version 1&2
Joint-fix morph set for V4 Elite Utopian. This morph set requires DAZ product: V4 Elite Body Shapes.
- BRC Beautiful Darkness - Cloisters
Dark monks and lost dreams, prayers and curses echoing on stone walls, a well deep as night... The Cloisters are a little morbid, a little dismal, and oh! so romantic.
- Fantastique Poses
All of this product's content was created by Ensary.
- Victorian Innocence Golden Nights
?'???·?????°?‰?µ?????µ ?? ???°????, ?‡?'???±?‹ ?????·???°???' ???µ???????????? ?‡???????'???µ?????????'??. ?'???·???°???'?°, ?????????° ?±???????? ?¶?µ???‰?????‹ ?±?‹?»?? ???µ?‰??, ?????????????'??, ?????µ?????µ?'?‹ ?»???‡???????? ???'???»??. ???·?????????? ???»?‹?±?????? ?????? ?µ?µ ?????µ?¶??????, ?‡?'?? ?'???»?????? ?????° ?? ?µ?µ ?»???±?????‹?? ????????.
- Slotmachines
The Casino series brings you Slotmachines. The casino's are full of them, in every size and style. Now you are able to expand your casino with these beloved slotmachines.
- 'Inferno' Ornaments & Alphabet
All of this product's content was created by dantescanto (Emma Blackie-Stein)
- Digiport - V4 Photo Shoot
Hot lights ... snippy photographers ... slow makeup artists ... but great shots! This pose set for for V4 takes you deep inside the world behind the lens. Much attention has been paid to every detail to ensure each pose looks great from all angles. A variety of expressions or emotions have been provided. Character modification, custom and scaling channels have not been included in the face files to avoid effecting your morphed faces.
- Dorm Block Room & Dorm Block Sitting Room & Dorm Block Kitchen
A complete dorm with two desks and a bathroom scene that comes with all props and Raytrace lightning. All the props are there, most of them can fly around, all the lights are at the correct position and give realistic shadows. They are organized in groups with the correct order so that you can quickly show and hide props to render from deferent angles. For best results on shadows, use Raytrace rendering.
- HLA Steampunk Jewels 1
All of the content in this package was created Regina Brytowski (Cimerone/HLA3D)

- Gothica
???Gothica??? is an outfit set which is designed for Victoria 4, Aiko 4, The Girl 4, V4 Elite, Pretty Base IV and Kaileena. The parts are formed by high quality meshes and also contain many dynamic morphs to give the most realism to your scenes.
- Extreme Gothic for Gothica
Extreme Gothic for Gothica is a texture- and transparency map set for Gothica by Pretty3D in seven different styles - Bloodlust, Darkblue, Gothic, Mesh, Net, Stripes and Violet - with Boots-, Dress-, Necklace-, Panty-, EarringL and EarringR Material settings for each style and with variation possibilities for the Netdress and Netboots and the Meshdress.
- Midnight for Gothica
With this package you`ll get 5 texture-styles for Gothica by Pretty3D.
- Chilly Hair
PropsChick, Goldtassel and Sarsa present Chilly Hair ! Are you ready for that winter chill? Bundle up and put on your stocking cap, stay warm with this hair today! Chilly Hair was designed to fit under most hats, hoodies and caps, complete with adjustment morphs to fit the neck area around most sweaters and Poser jackets, and to accommodate a scarf. Some winter windy morphs were added to achieve that 'wintery wind' look underneath a hat. Morphs included to fit under Sarsa and PropsChick's Hoodlums product and an additional 25 hat colors are included. Hair also fits to G4 and A4.The hat also includes adjustment and movement morphs. So bundle up and get out there, build a snowman now !
- Candy Chilly
Candy for Chilly Hair!
Candy Hair comes in 150 custom blended colors - it has been designed with a combination of real hair resources, digital painting, and special effects for a beautiful, silky, shiny original style full of vibrant shades of color!
- Helmet-Z
Im Proud to bring you my "Helmet-Z" Poser PP2 Prop/.OBJ Packs!
9 different Fantasy styled Helmets and medieval Headgear.
comes in both Poser prop PP2 and easy import .OBJ formats.
2048 X 2048 Textures
Scaled and located to fit most of the poser figures with minimal adjustments.
for use in Poser DAZ Vue Byce Etc. or any program that supports either the Poser PP2 or .OBJ Import formats
Fun and Easy to use!
- ShoXoloR for Chilly Hair
100 haircolors, 6 hatoptions and 606 MATposes for "Chilly Hair". Hairtextures are taken from real photos for an ultra realistic look!
- Reiko Yakuza Angel
Vicky 4 aka Reiko, the Yakuza angel.
- Trendz - Basic Wear (+Bonus)
Quality and affordability - just in time for summer! In this set you get 4 fresh, hot styles for the 'Basicwear' ensemble. Separate Poser and DAZ Studio MAT presets have been included for ease of use.
- Grader
The Grader is very high detailed model with 22 functions. In the P8+ version all functions in the Main are adjustable.
- HOT Alicia
"HOT Alicia is a stunning character for V4.2. She is a combination of V4.2 and A4 morphs. If you have the V4 muscle morphs Alicia also comes with Inj and REM poses to give her outstanding, sleek muscle tone.
Alicia's texture maps are highly detailed. She comes with a variety of eye options,8 natural makeup options and 4 fantasy makeup options.
Alicia has 2 eyecatching body shapes. An athletic body shape and a more voluptuous body shape for pinups. Both body shapes can be enhanced by adding the V4 muscle morphs.
Both of Alicia's bodyshapes with the addition of the mucdle morphs are great for fantasy renders.
- Dormblock Penthouse
A complete rooftop penthouse with pool scene that comes with all props and Raytrace lightning.
All the props are there, most of them can fly around, all the lights are at the correct position and give realistic shadows. They are organized in groups with the correct order so that you can quickly show and hide props to render from deferent angles.
- Morphing Rocks And Formations
A very versatile rock figure with 12 morps and 7 mats that you can mix to build unlimmited stone sceneries like in
the illustrations of famous artists. Pedestals for your heroes, stone walls, rock platforms for your amazons over
stone columns, menhirs for your druids and wizards, boulders in which your fairies rest, dolmens for your historical ancient cultures..
- Lirit
Beautiful realism has never been so easy! Designed using high-quality photo resources to provide realistic renders, Lirit's textures have been optimized for both Poser and DAZ Studio and are guaranteed to give you beautiful renders no matter what platform you use! Also included is a sexy lingerie second skin outfit to get you started!
- Dodona Hair
Dodona Hair is a cute and playful hairstyle, featuring 2 low pigtails with bead ornaments.
The soft bangs are adjustable and windy options are included.
The morphs of the bead ornaments are independent of the hair morphs so that the beads are possible to be hidden for versatility.
Silky, realistic textures complement the hairstyle with a wide selection of 50 attractive natural and fantasy colors.
You could give your characters special charm with the long and flowing tails of this graceful style.



download Filesonic.com
http://www.filesonic.com/file/1865686684/3dmol2.part1.rar
http://www.filesonic.com/file/1865672094/3dmol2.part2.rar
http://www.filesonic.com/file/1865696774/3dmol2.part3.rar
http://www.filesonic.com/file/1865701794/3dmol2.part4.rar
http://www.filesonic.com/file/1865693114/3dmol2.part5.rar
http://www.filesonic.com/file/1865686544/3dmol2.part6.rar
http://www.filesonic.com/file/1865660764/3dmol2.part7.rar

download Wupload.com
http://www.wupload.com/file/140806814/3dmol2.part1.rar
http://www.wupload.com/file/140806812/3dmol2.part2.rar
http://www.wupload.com/file/140806811/3dmol2.part3.rar
http://www.wupload.com/file/140806810/3dmol2.part4.rar
http://www.wupload.com/file/140806809/3dmol2.part5.rar
http://www.wupload.com/file/140806808/3dmol2.part6.rar
http://www.wupload.com/file/140806807/3dmol2.part7.rar




10X Speed Direct Download 3D models Collection for Daz3D & Poser vol.2
Information
Would you like to leave your comment? Please
Login
to your account to leave comments. Don't have an account? You can
create a free account
now.